We are currently looking to hire for a number of roles. Click on the role title for more information.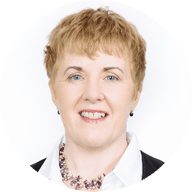 Jeanne Copeland
CEO and Founder
Procurement Consultant and Trainer – Jeanne is passionate about promoting the role of procurement in the public and utility sectors throughout the EU. Having successfully established a consulting and training business with a reputation for getting the job done, she is now focussed on growing the Greenville brand and range of services to meet the current challenges facing the market including reduced supplier bases, growing costs, Brexit and effective contract management, all of which will doubtless have a major impact on Irish society in the years ahead. Connect with Jeanne on Linkedin.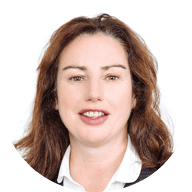 Procurement Consultant and Trainer – Liz is able to bring her extensive experience on some of Ireland's largest infrastructure projects into strategies for new projects. She works strategically with clients on devising and implementing procurement solutions, with a unique ability to bring clarity and structure to the process. She is a fully supportive consultant and trainer who prides herself on developing a partnership and cooperation based approach with a wide variety of public sector and utility clients.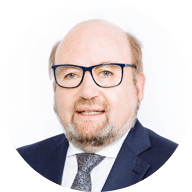 Harry Kettle
Head of Consultancy Services
Procurement Consultant – Harry has a reputation for providing practical customer focussed solutions, garnered from his extensive experience as a former head of purchasing with a commercial semi-state coupled with work on a range of projects successfully managed with many public-sector clients. His personality inspires a well-earned confidence in his ability to work seamlessly with the client and to achieve its major objectives with optimum results. He has been instrumental in pushing perceptions and delivering extensive savings to clients.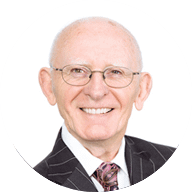 Lionel McCarthy
Special EU Advisor
Procurement Consultant and Trainer – Lionel is a committed Europhile dedicated to the philosophy of EU procurement and the benefits to be derived through the widest possible opening up of the public market to competition. A consultant and trainer with extensive experience in the regulated arena both as a procurement manager and consultant, he is driven by a total love of the minutiae of the legislation and jurisprudence, giving Greenville the edge on understanding and appreciation of the subtleties of working within the EU procurement regime.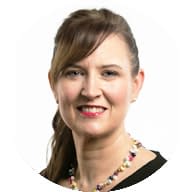 Marian Regan
Senior Procurement Consultant
Marian adds an extra dimension to the team with her experience in a range of industries in the public, semi-state and private sectors, including electricity, railway, education, healthcare and finance. She has a broad array of technical and commercial experience on infrastructure projects and has considerable experience in public procurement regulations and methodology, including the developing of procurement strategy and appropriate risk allocation. She also has a range of risk, governance and finance expertise from a Shareholder perspective, particularly in semi-state organisations.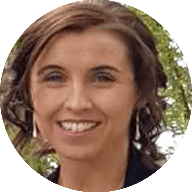 Catherine Carmody
Senior Procurement Consultant and Trainer
Catherine has over 22 years' procurement experience in both the public and private sectors. She has worked with all sectors and government departments developing procurement strategies, implementing central procurement mechanisms, mitigating risks and implementing robust risk registers, providing consultancy on routine and complex procurement problems and processes. She provides customised procurement training at all levels within Contacting Authorities and to the Supply base on all types of public procurement, including CWMF. She is a leader in the industry as a practitioner, consultant and trainer.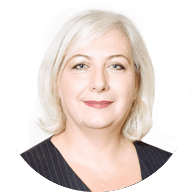 Ann Healy
Procurement Consultant
Ann works with the full range of public clients advising on strategy and supporting the design and development of procurement processes. Extensive experience in template drafting and customisation for client needs. Strategic and operational support to clients on the management of a wide range of contracts for supplies and services at national and EU level.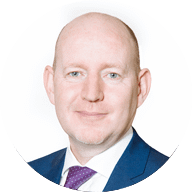 Michael Swan
Procurement Consultant and Trainer
Michael is experienced in managing and supervising client projects using his unique practical style to deliver client results of the highest quality in all areas of procurement. He is a key member of the Greenville training group with well-honed expertise and skills in the development and delivery of training to public sector clients at all stages of their procurement journey. Fully recognised for his warm personality and gentle approach which belies his considerable breadth of experience he is now playing his part in expanding our training business to great success.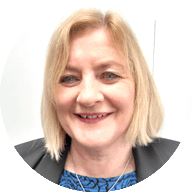 Helen Owens
Procurement Consultant and Trainer
Helen is an experienced professional working in the education sector since 1998. Helen brings extensive experience from the public sector including eight year's operating in accordance with the national and EU public procurement regime. Her expertise covers the design and award of contracts for supplies and services including engineering services as well as extensive engagement with the Central Government Departments and Purchasing Bodies such as OGP and EPS. She is committed to supporting public sector organisations develop their procurement capacity through a process of training and experiential learning.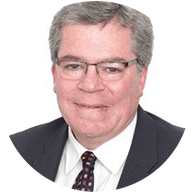 Patrick McGovern
Associate Consultant
Retired Partner, Arthur Cox; BA (Mod), LLB (First Class) and sometime Foundation Scholar , TCD, admitted Solicitor in Ireland and Northern Ireland. Patrick was involved in many of the leading projects and cases before his retirement Somague v TFI (Luas Cross City, Baker J) and Powerteam v ESB lifting automatic suspension, (Costello J). He has represented clients successfully before the European Commission and the European Court of Justice. Co-Author of Procurement Law in Ireland (with David Browne, BL); Author of the Public Procurement chapter in Construction Projects: Law and Practice. A correspondent for many years of the Public Procurement Law Review (ed Prof S Arrowsmith). A member of the Executive Committee of the Procurement Lawyers Association, London to 2016. Patrick is a visiting Professor for procurement at Bangor University, Wales and ranked as one of the 10 most highly regarded individuals worldwide by the International Who's Who of Procurement Lawyers.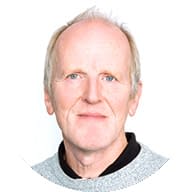 Brendan Murray
Associate Consultant
Brendan is an experienced professional with a wide range of skills and experience. He is analytical, customer focussed and brings a refreshing non-threatening challenge process to complex procurement projects. His unique style ensures clients implement appropriate strategies for high-risk high value procurements relating to organization and infrastructure development. He is passionate about specifications being fit for purpose, exploiting the flexibility of procedures defined in the EU directives as well as expounding the merits of effective contract management.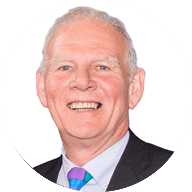 Robert Thompson
Associate Consultant & Trainer
Rob is an internationally experienced trainer and consultant specialising in project and contract management and procurement audits. He has designed and implemented many strategic procurement initiatives for complex projects in construction, waste management, health, logistics, environmental and education throughout the four corners of the world, under the full range of regulated processes involving national, EU and World Bank processes. As the lead trainer on our newly upgraded Professional Diploma in Public Procurement he is pushing the boundaries for students to challenge the status quo and to adopt a proactive approach to implementing change in the field of public procurement.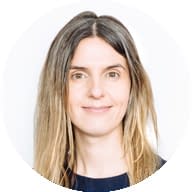 Claire Kirby
Business Development Manager
Claire is responsible for promoting Greenville through organisation of client events, client engagement, our website and the multiplicity of quotations and tenders which is essential to our continued valued and respected presence in the market.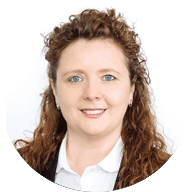 Joanne Hodges
Consultancy & HR Manager
Joanne is the key driver of the entire Greenville team underpinning the delivery of our consultancy service having responsibility for consultancy co-ordination, client engagement, and all the tasks that lie at the heart of our services. She is the go-to person for clients, ensuring they are receiving first class service through effective management and co-ordination of the consultancy team.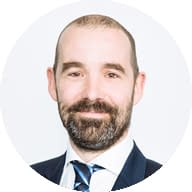 Ronan McSwiney
Procurement Support
Ronan is a core member of the team supporting both the administrative and operational tasks essential to delivering a quality driven service. He is also responsible for maintenance of our quality assurance system for which we will undergo formal certification in the coming months.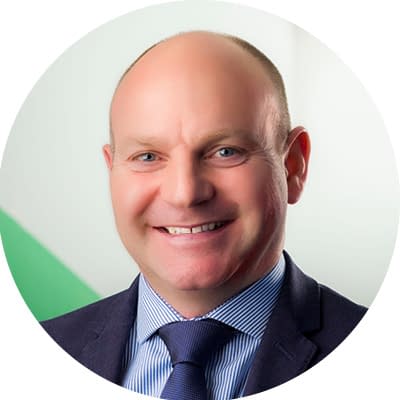 Andy Burke
Associate Consultant
Andy Burke brings experience in procurement and training as a result of his career as a member of the Defence Forces. This career has been further enhanced through a number of strategic and management roles in the commercial sector with emphasis on service delivery and effective bid management. Having experienced both sides of the procurement market he is uniquely positioned to provide focussed and insightful training by applying his organisational and communication skills to deliver effective student-centred training.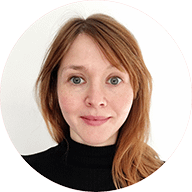 Abby Semple
Senior Associate Consultant
Abby Semple, LL.B., Ph.D. is a consultant with over 13 years of experience in advising public bodies on strategic and legal aspects of procurement. Her focus is on the environmental and social impact of public contracts and how these can be meaningfully addressed through the contracting process. Abby has managed complex tenders on behalf of public sector clients in Ireland and the UK, developed policy and guidance at the EU level, and is author of one of the first books on the 2014 EU Procurement Directives A Practical Guide to Public Procurement (Oxford University Press).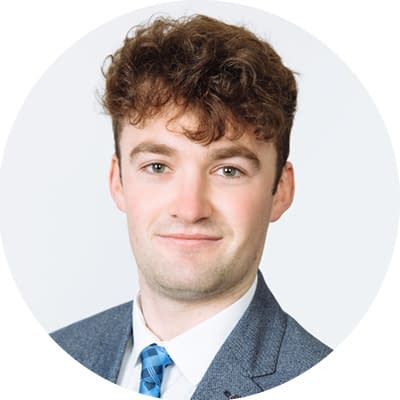 Sean Mulroy
Procurement Administrator
Sean is a recent college graduate and joins the team as a Procurement Administrator with previous experience of public sector procurement working in his local council office. As a holder of a BBS in Law & Taxation and MSC in International Management & Global Business, Sean brings a wide range of skills including problem solving, critical thinking, creativity, and precision to his work in assisting our consultants in their day-to-day duties. He is also responsible for incorporating and monitoring the progress of our new software team collaboration system which is an integral element of ensuring quality and operational excellence in our training and consultancy services.
Louis Gilvarry
Senior Associate Consultant
Louis is a procurement professional with over 20 years' experience in senior roles in Public Procurement. During his time at one of the state's leading utilities he was procurement lead on many of the organisation's key strategic procurements. Louis spearheaded the creation of a new procurement department and developed and implemented new operational procurement structures, standards, and procedures involving staff and internal stakeholder engagement. He also has extensive experience in the delivery of, works, supplies and services contracts both directly at an operational and strategic level and through mentoring and support to colleagues. Louis is committed to increasing the professionalism of procurement through knowledge transfer and experience sharing.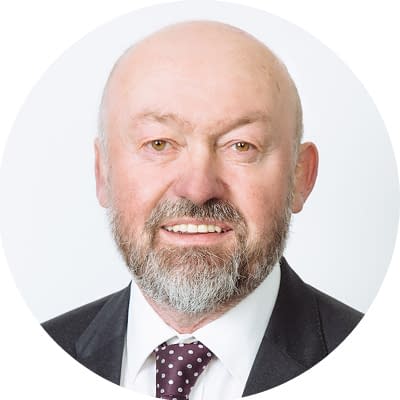 Liam MacLaughlin
Senior Associate Consultant
Liam is an experienced professional with over thirty years' experience in the Public Sector in a diverse variety of roles journeying through Finance, HR, Facilities and Project Management before spending 14 years as Head of Procurement in a semi-state organisation. Liam has a strong background in all aspects of procurement including category management implementation, supplier management, competitive dialogue, and negotiation under both the Public Sector and Utility Directives. In addition, Liam has been involved in Group Procurement Transformation Programmes - as well as Customer Satisfaction measurement and improvement programmes. Commercially astute with a strong background in finance, risk and procurement compliance has a constant focus on delivering results and developing trusting relationships with his clients.
Treasa Brannick O'Cillín BL
Training and Development Manager
Greenville's Training and Development Manager – Treasa has over 17 years experience working and leading at a high level in the education and training sector. She has particular expertise in governance and regulation with an emphasis on quality enhancement and assurance. This includes institutional level reviews and independent panel evaluations as part of statutory regimes for provider re-engagement/registration, review and programme validation. She has a passion for helping people achieve their potential and has the ability to conduct training needs analysis with clients and develop tailored programmes in response. Treasa is a qualified Barrister with extensive experience working in the semi-state, public and private sectors and can conduct legal analysis and integrate both training and advisory functions to inform strategic planning and decision making. She also has both board and committee experience as part of legal professional regulation within the Bar of Ireland and in the NGO/Charities sector. Treasa still lectures part-time in law in Trinity College Dublin. Connect with Treasa on Linkedin